Refrigerator Repair New York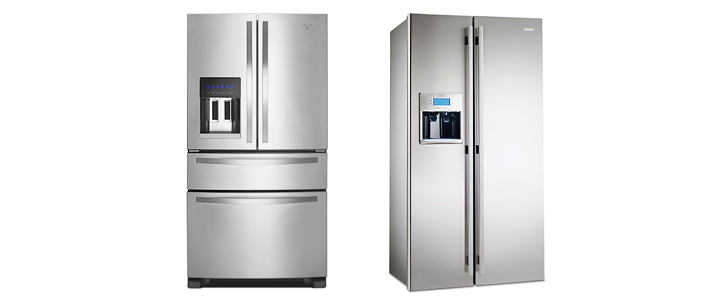 The Best Refrigerator Repair
Are you looking for a refrigerator repair service? Deciding which refrigerator repair service to call is a hard. The refrigerator is an imperative and regularly used appliances in the house. If you take good care of the refrigerator, the refrigerator can be used for 10 years.
Refrigerator can lose its functionality because of daily wear and tear with the passage of time. There is nothing that you can do to stop it. But what the condition of your refrigerator is in your hands. You can keep your fridge in a good condition. If required, call the best refrigerator repair services.
Appliance Repair New York offers the best refrigerator service in New York. Repairing a refrigerator is not an easy task, it is a long task. The repairman must be very carefully when repairing. Even if one thing goes wrong the whole refrigerator might lose its functionality. Our team of experts are skilled and qualified that can handle any sort of fixing.
This article highlights the best refrigerator repair service in New York.
Type of Refrigerators
We can repair all kinds of the refrigerators. They are:
Bottom freezer
French door
Side by side
Top freezer
Brands of Refrigerators
We repair most of the brands, models. So whichever brand you bought, we can fix it. Few of them are:
Maytag
Frigidaire
Whirlpool
Amana
General Electric
LG
Haier
Danby
Why Choose Appliance Repair New York?
Appliance Repair New York is the top and trustworthy choice for refrigerator repairs. Our technicians can easily repair refrigerator of any brand. You can simply contact us and our technicians will be at your doorstep as quickly as possible. The technician will identify the problem and give details of the problem to you. Afterward, you can relax as our technicians will do the repairs. Our team makes sure that you will not have to face any issue after the repair.
The main aim of Refrigerator Repair New York is to provide refrigerator repair services at cheap prices. To fulfill this goal, we offer quality and honest work at a reasonable price. We ensure the refrigerator repair experience is fast and friendly.
Popular Issues with Refrigerators
There are some issues that can be fixed with no trouble. But some common problems requires you to call the repair service company. These includes:
The seal of the gasket is damaged.
There is no water is the dispenser.
The compressor of the refrigerator is not working.
Your refrigerator is making strange noises.
There is a leak in the refrigerator.
The light bulb is not working.
Ice production of the refrigerator has stopped.
There is frost buildup.
The refrigerator uses too much power.
In case you have some other problem that is not mentioned here. You will have to call our specialists in refrigerator repair service. Refrigerator Repair New York local technicians are always near you. So they can reach your house as soon as possible. So, if you encounter any refrigerator problem, make an appointment