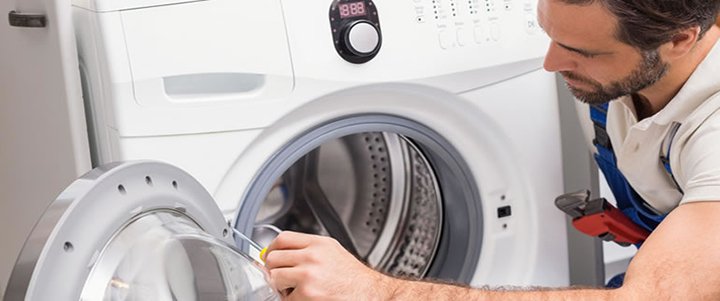 Water does not drain
The washing machine can stop with a water filled tank and the water does not drain. Perhaps this was due to a clogged filter. The cause may be a failed pump. Sometimes the washing machine drains the water during rinsing, but this does not happen when it is squeezed out. It happens that the washing machine works normally only periodically. Pumps with self-cleaning are a rather complicated design and can not be repaired. Such pumps serve about 3-5 years. And if the service life has expired, the pump should be changed, without hesitation, it will be necessary to call the Washer repair New york service.
Washer repair. Noise during spinning
After a certain period of service, the machines begin to rattle when pressed. Sounds can resemble a jet plane. If you hear a strange noise for the first time, stop the washing immediately to avoid more complex breakdowns. Such a problem can be given by bearings, it can be determined by the washer repair specialist. Usually this happens after 4-5 years of operation. Unfortunately, everything can happen before. Bearing wear after 5-7 years is considered the norm. The premature deterioration of drum bearings is affected by the quality of the materials. Often manufacturers install Chinese bearings or do not lubricate the stuffing box that closes the bearing. This accelerates the washer repair. Water gets into the bearing, and it starts to rust. Replacement of bearings is a very laborious process, in which the washing machine is disassembled almost completely. And if there is a soldered tank, this further complicates the washer repair.
Washer repair. Water is not poured
Make sure that there is cold water in the water pipe and that the water tap is not blocked. Check that the door of the washing machine. A faulty inlet valve or heating element is the most often reason of washer repair.
Washer repair. Water is not heated
Lean your hand against the door of the washing machine. If the glass of the door becomes warm after 15-20 minutes after the start of washing, the heating element works. If the glass does not heat up, it is possible that the heater has blown. However, the machine may not heat water for various reasons. A lot depends on the model of the washing machine. Most often, the machine will generate an error code when the water is turned on. Some models are erased with a faulty heating element. Sometimes a water level switch or control module breaks, which means that you need a Washer repair New york service.